In today's digital age, having a strong online presence is crucial for businesses to thrive. A well-crafted website serves as the cornerstone of your digital strategy, enabling you to attract, engage, and convert visitors into customers. In this blog post, we will explore the world of website development and delve into how HopeLeaf Technologies, a leading IT company, excels in the art of crafting exceptional websites that drive business growth.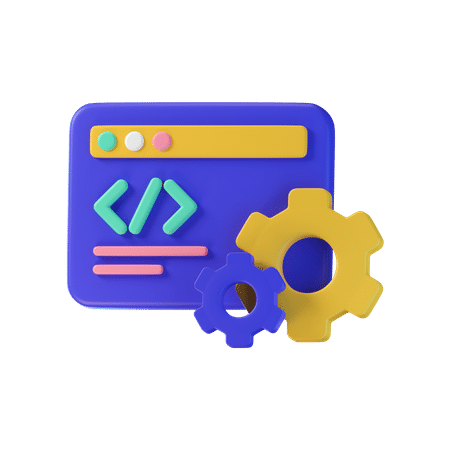 Elevate your online presence with HopeLeaf Technologies' expertise in website development. Our customized solutions, user-centric design, and responsive layouts ensure an engaging user experience. Trust us to create a website that captures your brand essence and drives tangible results. Maximize visibility with SEO optimization and rely on our ongoing support for a seamless online journey. Partner with us to master the digital realm and unlock the full potential of your business.
Understanding the Essence of Website Development
HopeLeaf Technologies understands that website development goes beyond mere coding and design. They recognize the importance of comprehending your unique business needs, goals, and target audience. By conducting thorough consultations and gathering valuable insights, they ensure that your website becomes a true reflection of your brand and effectively conveys your message.
User-Centric Design
With a deep focus on user experience, HopeLeaf Technologies creates websites that captivate and engage visitors from the moment they land on your site. They employ user-centric design principles, ensuring intuitive navigation, clear call-to-actions, and seamless interactions. By prioritizing usability and accessibility, they guarantee a positive and memorable experience for every user.
Customized Solutions for Every Business
HopeLeaf Technologies recognizes that each business has its own unique requirements. They offer customized website development solutions tailored to your specific needs, whether it's a dynamic e-commerce platform, a content management system, or a portfolio website. By understanding your industry and goals, they deliver a website that is perfectly aligned with your business objectives.
Responsive and Mobile-Friendly Design
In an era where mobile devices dominate the digital landscape, HopeLeaf Technologies emphasizes the importance of responsive and mobile-friendly design. They ensure that your website seamlessly adapts to various screen sizes and devices, providing an optimal viewing experience for users across smartphones, tablets, and desktops. This approach boosts engagement, improves search engine rankings, and maximizes your reach.
Streamlined Development Process
HopeLeaf Technologies follows a streamlined website development process to ensure efficient project execution. They meticulously plan each stage, from initial concept and wireframing to development, testing, and deployment. By maintaining clear communication channels and adhering to deadlines, they deliver websites on time and within budget, without compromising quality.
SEO Optimization for Enhanced Visibility
HopeLeaf Technologies understands the significance of search engine optimization (SEO) in driving organic traffic to your website. They incorporate SEO best practices into the development process, optimizing elements such as meta tags, URL structures, and page loading speed. By implementing SEO-friendly features, they improve your website's visibility and search engine rankings.
Ongoing Support and Maintenance
Website development is an ongoing process, and HopeLeaf Technologies provides comprehensive support and maintenance services. They offer regular updates, security patches, and performance optimizations to keep your website running smoothly. With their dedicated team of experts, you can rest assured that your website will remain secure, up-to-date, and optimized for optimal performance.
HopeLeaf Technologies stands out as a trusted partner for businesses seeking exceptional website development services. With their focus on understanding your unique needs, user-centric design, responsive layouts, SEO optimization, and ongoing support, they empower businesses to master the digital realm. Trust HopeLeaf Technologies to create a website that not only showcases your brand but also drives tangible results, attracting and converting visitors into loyal customers. Elevate your online presence and unlock the full potential of your business with HopeLeaf Technologies' expertise in website development.
To get in touch, send us a message. We're happy to answer your questions if you need any assistance.