We create stunning websites and powerful web applications that are designed to meet our client's unique needs and objectives. Our focus is on delivering high-quality solutions that are visually appealing, user-friendly, and optimized for performance.
Our web Development services!
Our 11+ years of industry expertise in web development, we have a deep understanding of the latest programming languages and technologies, including PHP, Laravel, WordPress, CodeIgniter, and React JS.

Our team specializes in creating custom websites and web applications that meet the unique needs and goals of our clients, with a focus on delivering visually stunning, highly-functional solutions. we help our clients stand out from the competition and achieve their online objectives.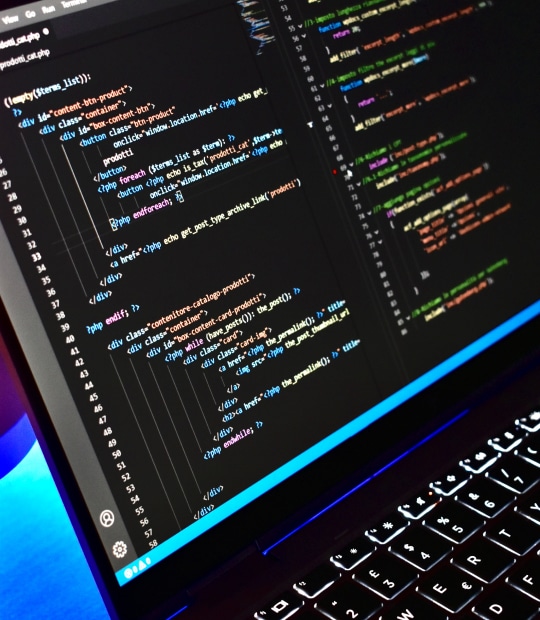 Why Hopeleaf's Web Development service?
We specialize in delivering encompass cutting-edge technologies, innovative designs, and seamless functionality to elevate your online presence and drive business growth.
We collaborate closely with you to understand your unique requirements, which encompass the entire development process, from initial consultation and design to coding, testing, and deployment.
We ensuring that your website is built with robust security measures and reliable infrastructure, safeguarding your data and providing a trustworthy online experience for your users.
A Passion for the Exceptional
Let's discuss how we can shape the future of your business
Our vision is to shape the future of your business by harnessing the power of innovative technologies and cutting-edge software solutions. With our expertise, we will help you stay ahead in the digital landscape, streamline your operations, and boost efficiency.

Our tailored software products and services will cater to your specific needs, providing scalable and adaptable solutions to fuel your growth. By leveraging advanced analytics and AI-driven insights, we enable data-driven decision-making, enhancing your competitive edge. Emphasizing user-centric design, we create intuitive and engaging experiences for your customers, fostering loyalty and satisfaction.