Welcome to the official blog of HopeLeaf Technologies, your trusted partner in driving digital transformation and innovation. In this blog post, we will delve into the transformative power of cutting-edge IT solutions and how HopeLeaf Technologies can help your business thrive in the fast-paced digital era.
Leveraging Advanced Technology for Business Growth
At HopeLeaf Technologies, we understand the critical role that technology plays in business growth. Our team of experts harnesses the power of advanced technologies such as artificial intelligence, machine learning, and data analytics to unlock new opportunities, streamline operations, and drive sustainable growth for our clients.
Customized Software Development for Unique Business Needs
We believe that every business is unique, and that's why we offer customized software development services tailored to your specific requirements. Whether you need a web application, mobile app, or enterprise software solution, our experienced developers will work closely with you to deliver a robust and scalable solution that aligns with your business goals.
Enhancing Cybersecurity for a Secure Digital Environment
In today's interconnected world, cybersecurity is of paramount importance. At HopeLeaf Technologies, we prioritize the security of your digital assets. Our cybersecurity experts employ industry best practices to protect your systems and data from evolving cyber threats, ensuring a safe and secure digital environment for your business.
Harnessing the Power of Cloud Computing
Cloud computing has revolutionized the way businesses operate, offering scalability, flexibility, and cost-efficiency. Our cloud computing services empower businesses to leverage the full potential of the cloud, enabling seamless data storage, collaboration, and access to applications from anywhere, at any time.
Driving Innovation through Digital Transformation
Digital transformation is a journey that every business must undertake to stay competitive in the digital age. At HopeLeaf Technologies, we guide businesses through their digital transformation initiatives, helping them embrace new technologies, optimize processes, and unlock innovative business models for sustainable success.
Optimizing IT Infrastructure for Seamless Operations
A well-optimized IT infrastructure is essential for the smooth functioning of your business. At HopeLeaf Technologies, we offer comprehensive IT infrastructure services, including network setup, server management, and IT support. Our team ensures that your systems are running efficiently, minimizing downtime and maximizing productivity.
Empowering Mobile Presence with Responsive Web Design
In the mobile-centric world we live in, having a responsive website is crucial. HopeLeaf Technologies specializes in responsive web design, creating user-friendly and visually appealing websites that adapt seamlessly to different screen sizes. Enhance your online presence and engage your audience with a mobile-friendly website that delivers a superior browsing experience.
Driving Digital Marketing Success
In today's competitive landscape, digital marketing is key to reaching and engaging your target audience. Our digital marketing experts at HopeLeaf Technologies can help you develop effective strategies to increase your online visibility, drive website traffic, and generate quality leads. From search engine optimization (SEO) to social media marketing, we'll tailor a digital marketing plan that aligns with your business goals.
Harnessing the Power of Big Data and Analytics
Data is the fuel that drives informed decision-making. Our data analytics services enable businesses to leverage the power of big data, gaining valuable insights to drive growth and innovation. From data collection and analysis to visualization and reporting, we help businesses harness their data assets and make data-driven decisions for strategic advantage.
Streamlining Operations with Enterprise Resource Planning (ERP)
Efficiently managing your business processes and resources is crucial for success. HopeLeaf Technologies offers comprehensive ERP solutions that integrate various functions of your organization into a unified system. From finance and inventory management to customer relationship management (CRM) and human resources, our ERP solutions streamline operations, enhance collaboration, and improve overall efficiency.
Embracing Emerging Technologies
At HopeLeaf Technologies, we stay at the forefront of technological advancements. We explore emerging technologies such as blockchain, Internet of Things (IoT), and augmented reality (AR) to identify opportunities for your business. Our team helps you embrace these technologies and leverage their potential to gain a competitive edge and drive innovation.
Delivering Reliable IT Support and Maintenance
We understand that ongoing support and maintenance are crucial for the smooth functioning of your IT systems. HopeLeaf Technologies provides reliable IT support services to ensure that your systems are up and running at all times. Our team is available to address any technical issues, perform regular maintenance, and provide timely assistance whenever you need it.
Securing Your Digital Assets
Cybersecurity Solutions: In today's digital landscape, protecting your valuable data and systems from cyber threats is paramount. HopeLeaf Technologies offers robust cybersecurity solutions to safeguard your digital assets. From firewalls and intrusion detection systems to vulnerability assessments and incident response, we provide comprehensive security measures to mitigate risks and ensure your business is protected.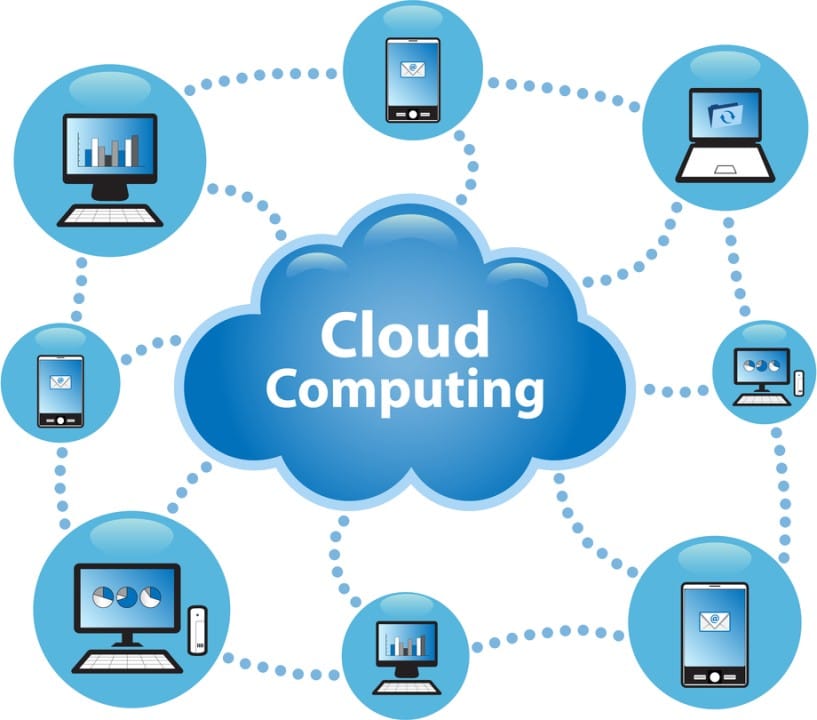 Cloud Migration and Management
Unlocking Scalability and Flexibility: Migrating to the cloud can revolutionize your business operations. At HopeLeaf Technologies, we assist businesses in seamlessly transitioning their applications, data, and infrastructure to the cloud. Our cloud experts design scalable and secure cloud architectures, ensuring optimal performance and cost efficiency. Experience the benefits of flexibility, scalability, and enhanced collaboration with our cloud migration and management services.
Enhancing User Experience with UI/UX Design
User experience (UX) plays a vital role in attracting and retaining customers. Our UI/UX design services focus on creating intuitive and visually appealing interfaces that deliver exceptional user experiences. We employ user-centered design principles to optimize usability, accessibility, and engagement, ensuring your website or application stands out from the competition.
Harnessing Artificial Intelligence (AI) for Business Growth
Artificial intelligence (AI) is transforming industries across the globe. At HopeLeaf Technologies, we leverage the power of AI to help businesses gain actionable insights, automate processes, and enhance customer experiences. From machine learning algorithms to natural language processing and predictive analytics, our AI solutions empower businesses to make data-driven decisions and unlock new opportunities.
Mobile App Development
Captivate Your Customers On-the-Go: In the mobile-first era, having a mobile app is essential for reaching and engaging your customers. Our mobile app development services encompass the entire app lifecycle, from concept to deployment and maintenance. We create customized, user-friendly mobile apps for iOS and Android platforms, enabling you to connect with your audience anytime, anywhere.
Measuring Success with Analytics and Reporting
Understanding the performance of your digital initiatives is crucial for making informed business decisions. HopeLeaf Technologies offers advanced analytics and reporting solutions to measure the effectiveness of your website, marketing campaigns, and overall digital presence. Our analytics experts provide actionable insights and comprehensive reports, enabling you to optimize your strategies and drive continuous improvement.
Agile Project Management
Delivering Results On Time and On Budget: Efficient project management is key to successful IT implementations. Our team follows agile project management methodologies to ensure timely and cost-effective delivery of projects. We prioritize collaboration, transparency, and adaptability, allowing us to respond quickly to changes and deliver high-quality solutions that meet your business objectives.
Continuous Innovation and Support: Your Technology Partner: At HopeLeaf Technologies, we believe in building long-term partnerships with our clients. We are committed to continuously innovating and providing ongoing support to help your business stay ahead of the curve. From technology upgrades and system enhancements to troubleshooting and training, we are dedicated to your success every step of the way.
Streamlining Business Processes with Custom Software Development
In today's competitive business landscape, having software tailored to your specific needs can give you a significant advantage. At HopeLeaf Technologies, we specialize in custom software development that aligns perfectly with your business requirements. Our experienced developers create scalable, secure, and user-friendly solutions that automate processes, improve efficiency, and drive growth.
Data Science and Analytics
Uncovering Hidden Insights for Strategic Decision-Making: Data is a valuable asset that, when analyzed effectively, can provide valuable insights for making informed business decisions. Our data science and analytics services help you harness the power of your data. We employ advanced techniques, such as data mining, predictive modeling, and machine learning, to extract meaningful patterns and trends. Leverage the power of data to gain a competitive edge and drive business success.
E-commerce Solutions
Expanding Your Digital Sales Channels: The e-commerce industry is thriving, and having a robust online store is crucial for business growth. Our e-commerce solutions enable you to establish a secure and user-friendly online platform to sell your products and services. From intuitive product catalogs and secure payment gateways to seamless inventory management and personalized customer experiences, we create e-commerce solutions that drive conversions and maximize revenue.
IT Consultation and Strategy
Navigating the ever-evolving world of technology can be challenging. Our expert IT consultants provide strategic guidance to help you make informed technology decisions. We assess your business goals, analyze your existing infrastructure, and recommend solutions that align with your vision. Whether it's optimizing IT operations, adopting emerging technologies, or implementing cybersecurity measures, we help you stay ahead of the curve.
Website Optimization
Enhancing Performance and User Experience: A well-optimized website is crucial for attracting and retaining visitors. Our website optimization services focus on improving page load speed, mobile responsiveness, and overall user experience. We conduct thorough audits, implement SEO best practices, and optimize your website's structure and content. With our expertise, your website will rank higher in search engine results, attract more organic traffic, and deliver an exceptional user experience.
Social Media Marketing
Connecting and Engaging with Your Target Audience: Social media platforms offer vast opportunities for businesses to connect with their target audience. Our social media marketing services help you build a strong online presence, engage with your followers, and drive brand awareness. We create compelling social media strategies, develop engaging content, and analyze campaign performance to ensure maximum reach and impact.
Virtual Reality (VR) and Augmented Reality (AR)
Creating Immersive Experiences: Virtual reality and augmented reality technologies are revolutionizing industries such as gaming, real estate, and training. At HopeLeaf Technologies, we harness the power of VR and AR to create immersive experiences for your customers. Whether it's virtual property tours, interactive training simulations, or engaging gaming applications, we bring your ideas to life with cutting-edge technologies.
IT Infrastructure Management
Optimizing Your Technology Stack: Efficient IT infrastructure management is vital for smooth business operations. Our experts provide comprehensive IT infrastructure management services, including network setup and monitoring, server management, and data backup solutions. We ensure that your technology stack is secure, reliable, and scalable, allowing you to focus on your core business activities.
Mobile App Marketing
Amplifying Your App's Reach and Impact: Launching a mobile app is just the first step; promoting it effectively is equally important. Our mobile app marketing services help you reach your target audience, increase app downloads, and drive user engagement. We employ various strategies, such as app store optimization, social media advertising, and influencer marketing, to maximize your app's visibility and success.
IT Training and Skill Development
Empowering Your Team for Technological Excellence: Keeping your team up to date with the latest technologies is crucial for staying competitive. We offer IT training and skill development programs tailored to your organization's needs. From technical certifications to workshops and hands-on training, we equip your team with the knowledge and skills they need to leverage technology effectively and drive business growth.
Cloud Computing Solutions
Embracing Scalability and Flexibility In today's digital landscape, cloud computing offers numerous benefits for businesses of all sizes. At HopeLeaf Technologies, we provide robust cloud computing solutions that enable you to store, manage, and access your data and applications securely in the cloud. Embrace the scalability and flexibility of cloud technology to enhance collaboration, streamline operations, and drive innovation.
Cybersecurity Services
Protecting Your Digital Assets With the increasing prevalence of cyber threats, ensuring the security of your digital assets is paramount. Our cybersecurity services employ cutting-edge technologies and industry best practices to safeguard your systems, networks, and data from malicious attacks. From vulnerability assessments to intrusion detection and incident response, we provide comprehensive solutions to protect your business against cyber threats.
IT Support and Maintenance
Keeping Your Systems Running Smoothly: Technology disruptions can hinder productivity and impact your bottom line. Our IT support and maintenance services ensure that your systems run smoothly and efficiently. Our team of experts is available round-the-clock to address technical issues, perform regular system updates and backups, and provide proactive monitoring to minimize downtime and maximize productivity.
Software Integration and API Development
Enhancing Connectivity and Efficiency: Integrating different software systems and applications can streamline your business processes and improve efficiency. Our software integration and API development services enable seamless data exchange and communication between your existing software solutions. Enhance connectivity, automate workflows, and optimize business operations with our tailored integration solutions.
UI/UX Design
User experience (UX) plays a crucial role in attracting and retaining customers. Our UI/UX design services focus on creating visually appealing and intuitive interfaces that captivate users. We combine user research, wireframing, and prototyping to design user-centric experiences that drive engagement, increase conversions, and leave a lasting impression.
Mobile App Development
In today's mobile-centric world, having a mobile app can significantly expand your reach and engage with customers on-the-go. Our mobile app development services cover the full app development lifecycle, from ideation and design to development and deployment. Whether it's iOS, Android, or cross-platform development, we deliver high-quality mobile apps that resonate with your target audience.
AI and Machine Learning Solutions
Harnessing Intelligent Automation: Artificial Intelligence (AI) and Machine Learning (ML) are transforming industries across the board. At HopeLeaf Technologies, we harness the power of AI and ML to develop intelligent solutions that automate processes, analyze data patterns, and derive actionable insights. From chatbots and virtual assistants to predictive analytics, we empower businesses with smart automation and data-driven decision-making.
Quality Assurance and Testing
Ensuring Seamless Functionality: Delivering flawless software and applications is crucial for customer satisfaction. Our quality assurance and testing services employ rigorous testing methodologies to identify and resolve any functional or performance issues. From manual testing to automated testing frameworks, we ensure that your software solutions meet the highest quality standards and provide a seamless user experience.
Digital Marketing Strategies
Accelerating Your Online Presence: In the digital age, a strong online presence is essential for business growth. Our digital marketing strategies encompass search engine optimization (SEO), social media marketing, content marketing, and paid advertising to amplify your brand visibility, drive traffic to your website, and generate qualified leads. Stand out from the competition and reach your target audience effectively with our digital marketing expertise.
IT Project Management
Ensuring Successful Deliveries: Managing IT projects effectively is crucial for timely and successful deliveries. Our experienced project managers oversee the entire project lifecycle, from initial planning to execution and delivery. We employ industry-proven methodologies and best practices to ensure that projects are delivered on time, within budget, and meet your specific requirements.
Data Analytics and Business Intelligence: Unlocking Insights for Growth: Data holds immense potential for businesses. Our data analytics and business intelligence services help you unlock valuable insights from your data to make informed decisions and drive business growth. From data collection and analysis to visualization and reporting, we empower you with the tools and expertise to harness the power of data and gain a competitive edge.
E-commerce Solutions
Building a Seamless Online Store: In the digital marketplace, having a robust e-commerce platform is essential for online retailers. Our e-commerce solutions enable you to create a seamless and secure online store that drives sales and enhances the shopping experience. From product catalog management to payment gateway integration, we provide end-to-end e-commerce solutions tailored to your business needs.
IT Consultation and Advisory Services
Embarking on a digital transformation journey can be complex and overwhelming. Our IT consultation and advisory services offer strategic guidance and expertise to help you navigate the evolving technology landscape. We assess your IT infrastructure, identify areas for improvement, and recommend tailored solutions to optimize your IT ecosystem and align it with your business goals.
CRM Implementation and Customization
Strengthening Customer Relationships: Customer relationship management (CRM) is crucial for building strong customer relationships and driving sales. Our CRM implementation and customization services help you leverage leading CRM platforms to centralize customer data, automate workflows, and improve customer engagement. We tailor the CRM solution to align with your unique business processes and enhance your sales and marketing efforts.
IT Infrastructure Management
Efficient IT infrastructure management is vital for seamless business operations. Our IT infrastructure management services encompass network management, server administration, and IT asset management. We ensure that your IT infrastructure is secure, scalable, and optimized to support your business needs. Leave the complexities of IT infrastructure management to us while you focus on core business activities.
HopeLeaf Technologies is your partner in harnessing the power of technology to drive business growth and innovation. With our cutting-edge IT solutions, customized software development, robust cybersecurity measures, and expertise in cloud computing and digital transformation, we empower businesses to thrive in the dynamic digital landscape.
Stay tuned to our blog for more insights, industry trends, and success stories as we continue to innovate and transform businesses with our IT solutions.
Remember, at HopeLeaf Technologies, we believe in the power of technology to unlock endless possibilities for your business.
Start your digital transformation journey with us today!
To get in touch, send us a message. We're happy to answer your questions if you need any assistance.