Our IT support team is always available to assist with any technical issues, ensuring your systems run smoothly and efficiently.
We focus on providing exceptional experiences. We prioritise responsive communication, ensuring we promptly address their inquiries. Our skilled support team, equipped with in depth knowledge, efficiently troubleshoots and resolves issues. We provide personalised assistance, tailoring our support to meet each customer's unique needs. Proactively resolving potential problems, we actively monitor systems and offer proactive solutions. By continuously seeking feedback and implementing improvements, we strive to exceed customer expectations and deliver outstanding IT support.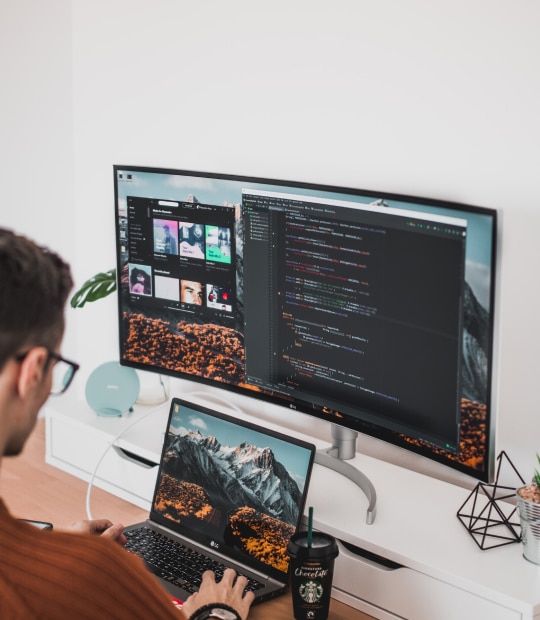 Why Hopeleaf's IT Support service?
We offer Instant Troubleshooting, providing swift and efficient solutions to technical issues, minimizing downtime, and ensuring uninterrupted operations for your business.
We prioritize Costs Saving, offering efficient solutions that optimize your IT infrastructure, reduce expenses, and maximize the value of your technology investments.
Our End-to-end Monitoring ensures reliable, secure IT infrastructure through comprehensive oversight, proactive issue detection, and prompt resolution.
A Passion for the Exceptional
Let's discuss how we can shape the future of your business
Our vision is to shape the future of your business by harnessing the power of innovative technologies and cutting-edge software solutions. With our expertise, we will help you stay ahead in the digital landscape, streamline your operations, and boost efficiency.

Our tailored software products and services will cater to your specific needs, providing scalable and adaptable solutions to fuel your growth. By leveraging advanced analytics and AI-driven insights, we enable data-driven decision-making, enhancing your competitive edge. Emphasizing user-centric design, we create intuitive and engaging experiences for your customers, fostering loyalty and satisfaction.